— MEDICAL —
Mobile health care is a fact. Many companies from the health care sector, such as Medicover, Luxmed or Medtronic, use Looksoft solutions in their activity.
Our apps offer the following functionalities:
Customer service – it searches for medical outlets, makes appointments and reminds the users about them (it is also a great tool for a loyalty programme)
First aid – it is a guide and advisory tool on how to give first aid
Diet calculator – it converts the ingredients of consumed dishes into the number calories they contain and thus, facilitates control over nutritious values provided for a body. It helps to create individual culinary recipes
Tele-medicine – it gives the possibility to meet a doctor via video chat.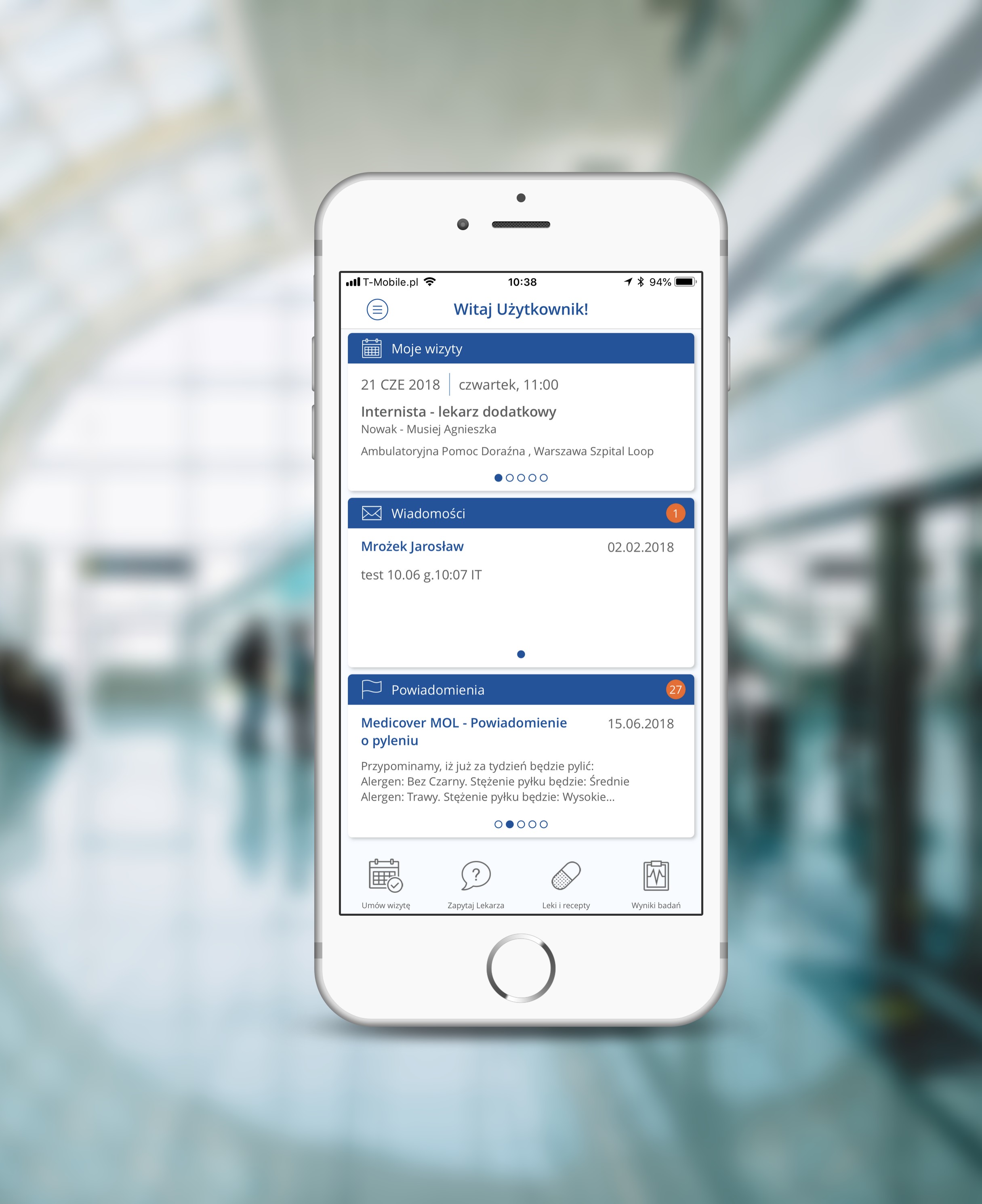 Medicover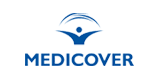 This app has been prepared for Medicover clients. As a user you can: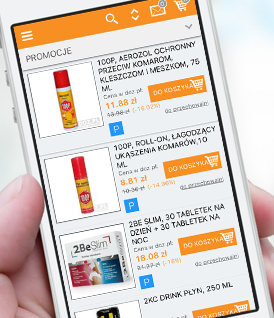 Dbam o zdrowie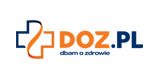 Have you got a problem finding a medicine in chemists? 'doz.pl'–...
— EDUCATION —
The vast majority of students have smartphones and they will surely appreciate an app prepared by Looksoft for universities. It was a success among students of Kozminski University (Akademia Leona Koźmińskiego) and University of Social Sciences and Humanities (SWPS) in Warsaw. With this app, the students can check their timetables, receive notifications about marks, and be navigated around the campus. Candidates have access to the detailed description of the university offer and the recruitment process. The software has been thoroughly tested by thousands of students for the last few years. The app was well received by the academic community and is used by every second student of Kozminski University.
The app is designed for smartphones with iOS, Android and Windows systems and can communicate with any university backend system. The native code enables stable and quick functioning.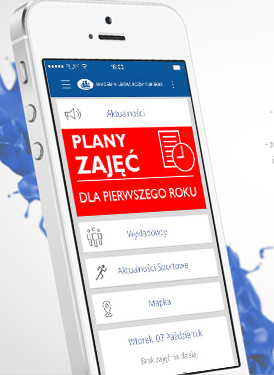 iKoźmiński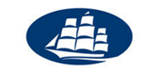 iKozminski is an app prepared especially for the community of Kozminski University...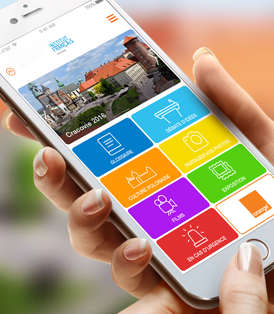 Światowe dni młodzieży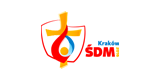 The Pilgrim application will help you along as you experience World Youth...
— mCOMMERCE —
Mobile shopping has bright future. As far as smartphones are concerned, the market is saturated in 60%, that is why m-commerce apps open a new sales channel. The app created by Looksoft provides its users with comfort of purchase which is comparable with a standard online shopping process. It also guarantees access to offers almost anywhere and anytime.
Native coding makes the app quick and stable. With this app you can search through product data bases, find particular products, scan bar codes, add the products to the basket or to "Favourites", pay for the purchased product or log in to social media services; you can also find a product guide there.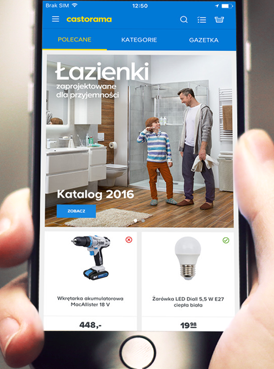 Castorama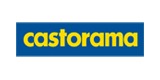 'Castorama' app gives you an easy access to the current offer of...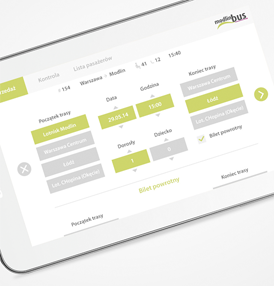 Modlin Bus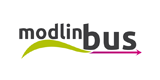 The app facilitates sale of tickets for bus routes. The tickets can be checked...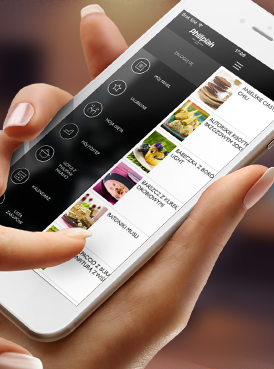 Philipiak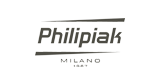 Application Cook with Philipiak Milano provides hundreds of recipes composed...
— MULTIMEDIA —
Looksoft application gives its users access to huge contents of numerous service or content providers and operators on various mobile devices. It also provides broadcasters with securities preventing unauthorised persons from using it. These solutions have been tested for 5 years by millions of users on various types of smartphones, tablets, desktop browsers and smart TVs.
The app is a tool for streaming video (TV) and audio (radio) materials. It enables viewing the content, purchase in tVOD and sVOD models, playback with the use of various media carriers, offline recording, advertisement server services, connection with social media and account management. It uses DRM from PlayReady and Widevine.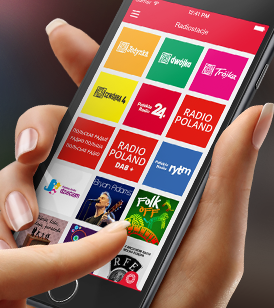 Polskie Radio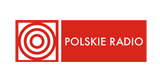 Listen to the Polish Radio in your phone! You can choose from almost 100...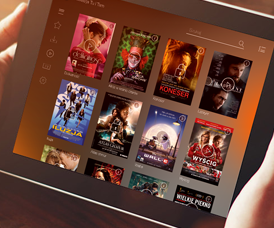 TV tu i tam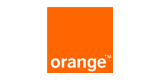 Watch movies and TV programmes on your mobile, via "Telewizja Tu i...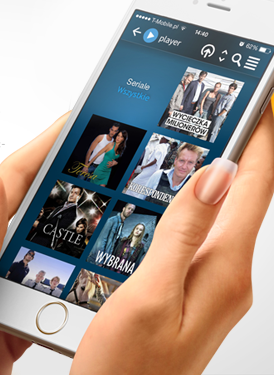 Player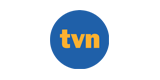 Player is a new VOD platform. It gives its users access to the greatest library...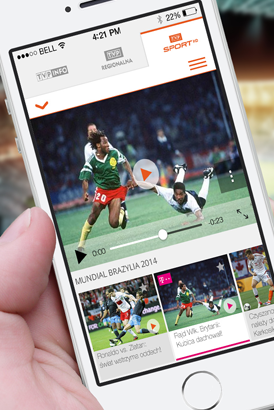 TVP Stream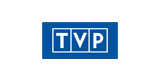 The new version of "TVP Stream" app offers you a number of improvements...
— TRADE CENTERS —
Looksoft app facilitating shopping will undoubtedly be appreciated by commercial outlets and shopping malls. Many people use mobile devices while visiting brick-and-mortar stores. Technologies such as beacon, Bluetooth or WiFi allow collecting information about customers' location in the building.
The app gives its users a comfortable access to the list of stores, interactive map of the mall and information about current promotions. It tracks the user's walk around the outlet and sends them personalised information about promotions in the form of PUSH notifications. The app guides drivers to free parking places and allows payment for parking upon giving the car registration number. The app also gives store owners an opportunity to offer additional commercial space to their suppliers.
This solution has been successfully implemented in Riviera in Gdynia and Posnania in Poznan.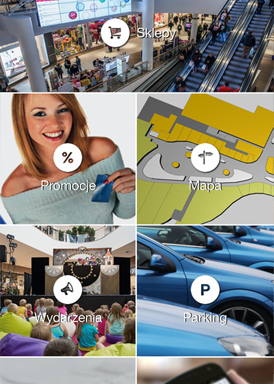 Riviera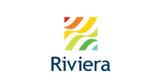 Riviera app is the best and the quickest source of information about the...
— INTERIOR DESIGN —
Online access to brick-and-mortar stores is a unique value of Looksoft mobile applications; that is why they are appreciated by people who build or finish houses. Huge computing power of contemporary devices allows working out of advanced visualisations on site or during renovation or design works. Main functionalities of the app include generating a 3D image with the use of products from the offer of an interior decoration store. The app can be managed with the use of an accelerometer or gestures. Moreover, the programme enables the user to look for and order particular products and shows the location of the nearest store.
— LOGISTIC —
Purchase inside one company or group is an organisational challenge. Our app is a comfortable tool which is available on tablets; it facilitates and speeds up the in-house purchase process, and provides specialists with important information which is needed in the decision-making process. All orders are generated and made available in the form of a report.
Key functions of the application include viewing and looking for products, generating orders, viewing reports, statistics and product leaflets. The app uses geolocation to facilitate monitoring of vehicles and control the working time of mobile workers. It also improves communication inside the company via push notifications.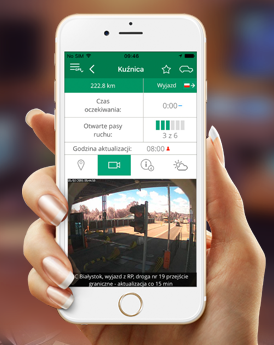 Mobilna Granica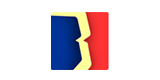 The app "Mobilna Granica" provides users of mobile devices with...
— GAMING —
Gaming is one of the basic functionalities of their smartphones. Looksoft has successfully implemented dozens of games. Their main goal was not only to provide entertainment for their users but, on top of that, to increase awareness of brands or promote products. Games such as Serce i Rozum or LTHunter are played by over a million of people.
Looksoft has got ready-to-implement engines for platform games, simulation games, arcade games or role-playing games. This significantly decreases the time and cost of implementation. We are also experienced in creating engaging concepts and game scenarios which enable achieving business and branding goals assumed by advertisers.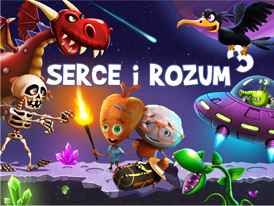 Serce i rozum 3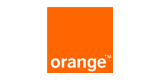 Heart and Brain characters travel around the world to look for adventures....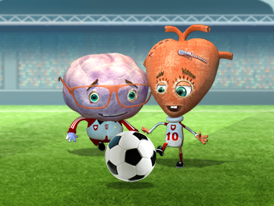 Serce i Rozum 2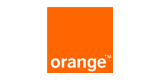 Heart and Brain travel across Poland to see the Football Championships. Help...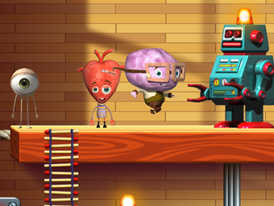 Serce i Rozum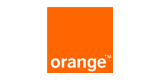 Heart and Brain search through a house for adventures. Each of them has unique...
— PUBLISHERS —
A Looksoft e-book reader gives versatile possibilities to publish and sell contents. Main functionalities of this app include viewing the content, payments, an extended ePub and PDF reader and an audiobook reader. The app is comfortable and stable, that is why it is appreciated by thousands of users.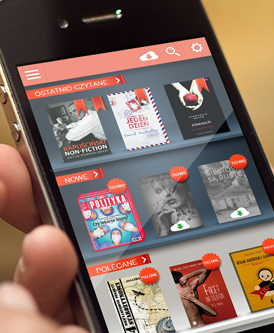 Nexto Reader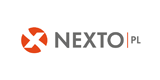 Nexto is a free app (an e-book reader), which...